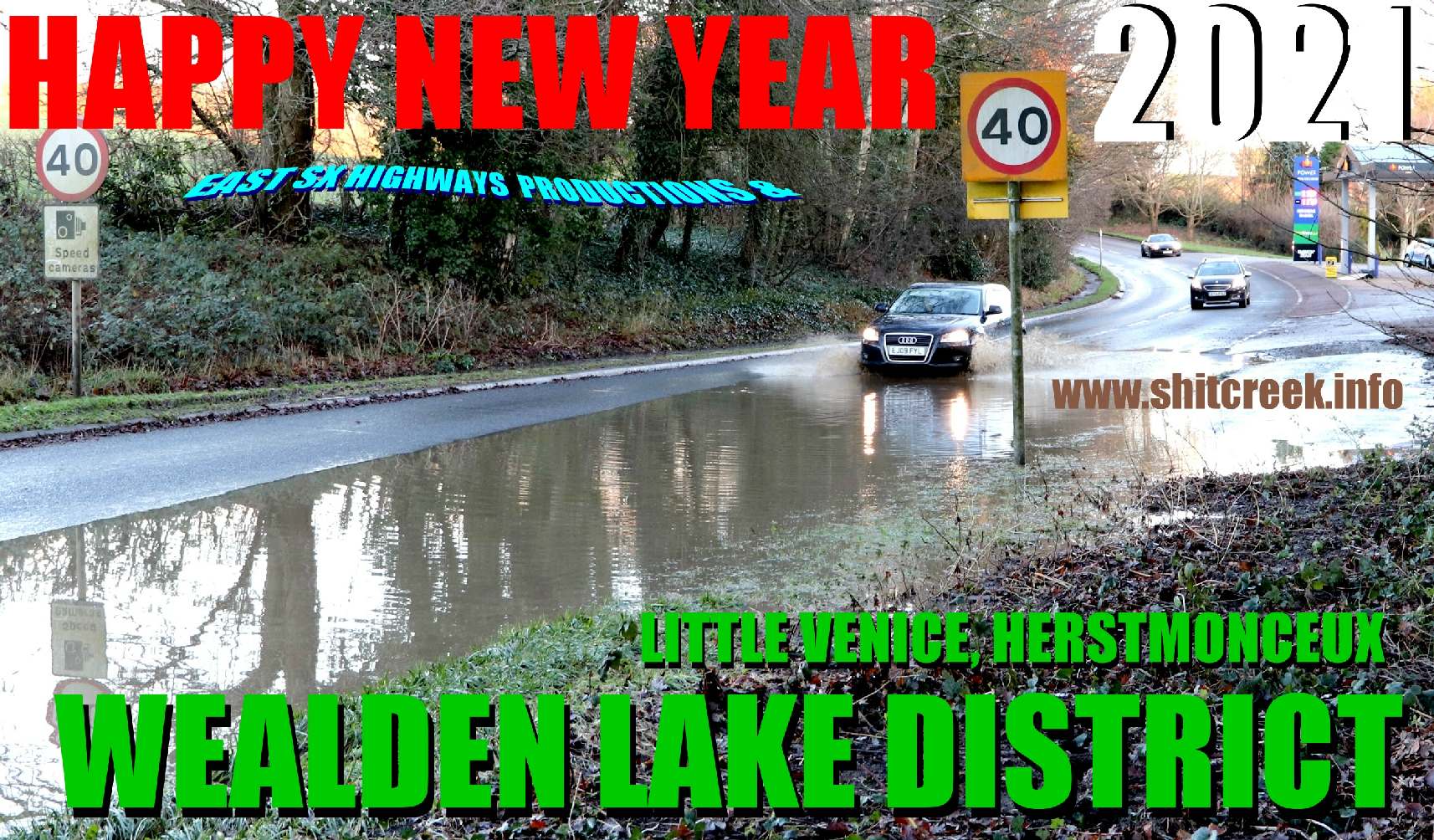 THE NEW LAKE DISTRICT - Seasons best from the Lake District of Wealden, known locally as 'Little Venice.' The Council's agenda to turn this area into a water attraction appears to be working beautifully. By building brick houses as fast as they can go, they are helping to raise the temperature of the planet, so helping desert areas such as the Sahara to increase as a sandy tourist attraction in Africa. Also a boon for Egypt and tourists visiting the Pyramids.
From reading Wealden's planning agenda of build, build, build - it's a win, win situation if you like it hot. They'll be breaking out the gondolas, presumably, giving one away free to each person buying a house in this location, to help the locals make the most of their new watery environment. Eventually roads could become canals, with operatic music mandatory from local hostelries.
Interestingly, this artificial lake feeds a RAMSAR site, so we hope they are taking precautions to filter out the harmful hydrocarbons from washing the underside of the passing vehicles. Oh, yes, another benefit to motorists is the free chassis clean. Though Wealden officials may start charging, once this service really gets going as another form of Community Infrastructure Levy to top up the officer's pension fund. Not forgetting those enhanced payoffs for early retirement, after each cock up as hush-money. Cheaper than a gagging order by half.
Thank you Wealden Council. What would we do without you. We are sure those benefiting from your actions in desert areas, and the polar bears in the Arctic, would also like to thank you. Perhaps in the afterlife - and sooner than you think with anthropogenic efficiency.
We think it is wonderful that Wealden District Council were thoughtful enough to include a water feature to complement another 30 house development on the west side of the village, just to the left of the convenience store on the right.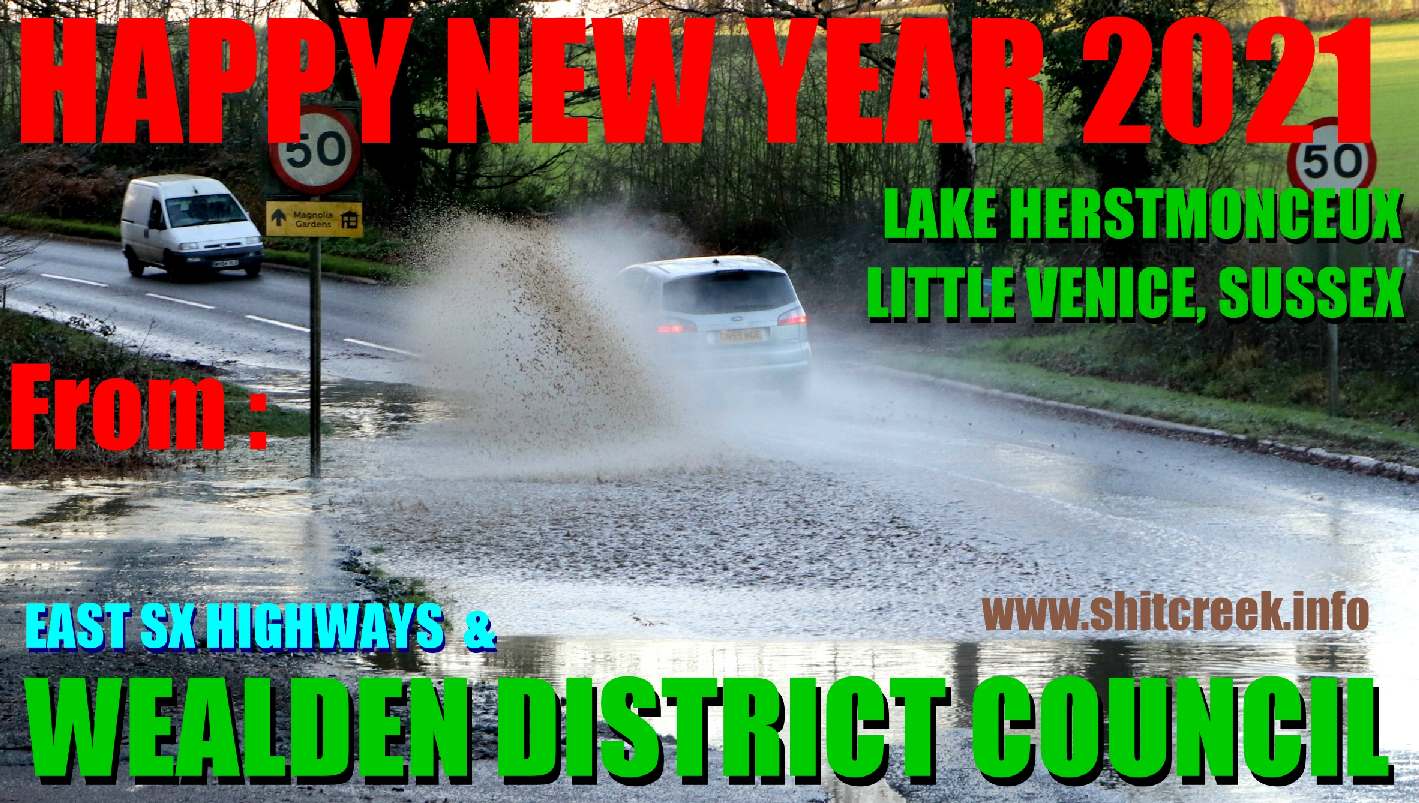 Dodgems mixed with a water ride, and all for free. It's almost as exciting as playing hopscotch in a minefield. Indeed, a little further down this road to the east, Herstmonceux was host to a prisoner of war camp for the Italians. Maybe that is why Wealden are turning this into a little Venice.
SATELLITE MAP - Showing how the developers carved into Lime Wood to cram in an extra 14 houses on a hillside that was unsafe. It may be that the soil and topographical surveys provided to Wealden during the planning application stages were misleading, such that pile driving was not on the table - so cajoling the planning committee into approving what later became the rather bizarre brown steel cliffs - that to our mind are downright dangerous.