MANOR HOUSE - Lime Park benefited by a large manor house, a stables, market garden, wells, and electricity from a generating station in the grounds - that also sold power to the nearby village of Herstmonceux.
In the little village of Herstmonceux, there lived a very amenable German fellow called the Baron Karl von Roemer, who had an exceptionally brilliant son he named Charles, with his wife Baroness von Roemer (later Lady or Mrs de Roemer). For political reasons, the Baroness changed her surname to 'de Roemer,' and dropped the 'von,' to as it were anglicize her family, after World War One, and the passing of her husband. Mrs de Roemer passed away in 1951.
Not much is known about The Baron, except that he died in WWI between 1914 - 1918. We don't know why he settled in Sussex in this neck of the woods. Or the exact date or location of his passing. But we do know that the villagers were sometimes hostile to the German national living in their neighborhood.
But then, the Royal Family have German blood in their veins. The name Saxe-Coburg-Gotha came into the British Royal Family in 1840 with the marriage of Queen Victoria to Prince Albert, son of Ernst, Duke of Saxe-Coburg & Gotha. Queen Victoria herself was the last monarch of the House of Hanover.

The House of Windsor as we know it today began in 1917 when the family changed its name from the German "Saxe-Coburg-Gotha." Queen Elizabeth's grandfather, King George V, was the first Windsor monarch, and today's working royals are the descendants of King George and his wife, Queen Mary.
Conscious of the latent resentment, the von Roemer's quite often treated the locals. Such as an event where the hedges were cut and swept for about half a mile, with a big party afterwards - for those participating.
The Baron's son and daughter in law, Charles and Audrey, had four children: Benita (born 1920), Martin (born 1923), Boyce (born 1925) and Anthony (born 1926). We don't know of any children from their siblings, but the odds are high that there are living descendants in the world today.
The Baroness passed away in 1951, sadly, bringing to a close the involvement of this family in Lime Park; that we know of.
Lime Park was in one ownership until Manor Park Farm stepped in, followed by Wickens Estates Ltd.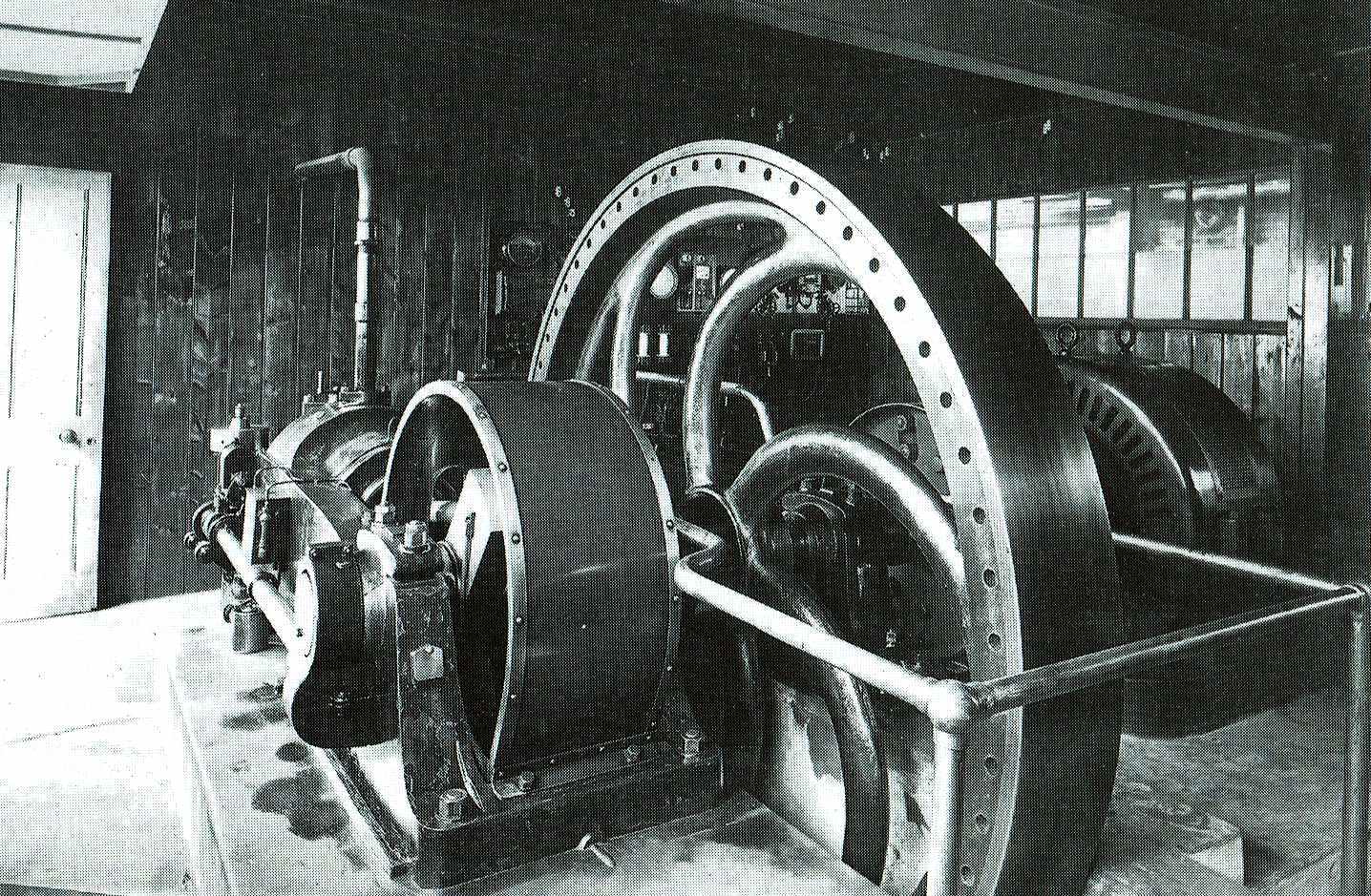 GENERATION GAP - Lime Park is now more famous for the work of Charles de Roemer, who brought electricity to Herstmonceux via the development of his Generating Station, in the most efficient form, powered by a 39 horsepower National, gas engine, as seen in the picture above. While Barness von Roemer was alive, guests to the Park included: Lady and Lord Gage from Firle Place, Lady and Lord Shawcross (famous for the Nazi war trials) from East Dean, and Lady and Lord Hailsham (first wife).
LINKS & REFERENCE
https://